Family owned for over 30 years
Unbeatable pricing
Exclusive Limited time offer!
Twain Gold & Diamond Centre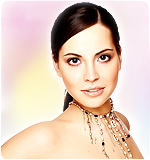 Manufacturing locally for over 30 years, Twain Gold and Diamond Centre has one of the few "start to finish" manufacturing facilities left in Canada. Twain manufactures thousands of unique jewellery styles and Custom Design Jewellery for the wholesale market and now offers them direct to their customers at the same wholesale price.
With facilities across Peterborough and Newmarket, Canada Twain offers its jewelry at half the price of major retailers and offers you the highest value for your old gold and platinum. The staffs at Twain Gold and Diamond centre oversee the creation of each piece, adding to their product knowledge and ability to help their customers. This also ensures the quality of each and every piece created at Twain Gold and Diamond Manufacturing Facilities.
Jewellery can be expensive, but at Twain Jewellers and manufacturers, customers bypass retail prices and go direct to the wholesale price. There is no middle man, Twain offers direct from the manufacturer prices.